The Pain Masters 2 Date 15.10.2020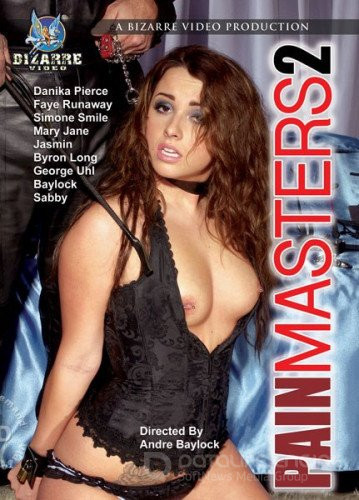 The Pain Masters 2
Cast: Danika Pierce, Faye Runaway, Jasmin, Mary Jane, Simone Style, Andre Baylock, Byron Long, George Uhl, Sabby
Genres: MaleDom, BDSM, Bondage, Domination, Fetish, Sex Toy Play
Video language: English
Masters put their slaves through intense episodes of domination using bondage, restraints and a variety of striking implements. Each of these docile lasses is reduced to groveling. They become docile girls intent on pleasing their Masters and avoiding further punishment. There are 4 distinct scenes in this video. Each one is a unique story where a Master male commands obedience and servitude over his fair and demure subject...
The Princess Defeated: The Princess of a defeated realm is summoned to the victor's chambers. She stands before the triumphant Zarlov, her opponent and captor, and is reduced to wearing the chains of a slave. His eye and interest in the princess go beyond her kingdom. He demands her respect and her complete subjugation to him. Her royal air and demeanor rebuke his advances and bend him to break her....
Chocolate Spice: She is hung by her wrists. Her sleek chocolate body glistens with sweat and strains in her bonds. Master Saabo approaches with his whip in hand. He toys with her, teasing her body with light flashes of the flogger. She is bent and tied forward with her full....
Flushed And Fucked In The Ass: A docile little thing is hung up against the wall, attended by her Master's assistant. When he arrives all hell breaks loose on her. He slaps, pinches and squeezes her alabaster body while she moans and helps. He is intent on using her ass for his pleasure, but...
Danika's First Submission: A demure innocent Danika, cowers on her bed awaiting her new masters arrival and a new found position of servitude and obedience. On her knees, she is collared bound and gagged...
Format: mp4
Duration: 1:45:57
Video: 720x400, AVC (H.264), 971kbps
Audio: 125kbps
Date: 15.10.2020
Size: 858 MB
Duration: 1:45:57
The Pain Masters 2
Links FastFile.cc Part 1
Links FastFile.cc Part 2
Links FastFile.cc Part 3